I will make the case for a potential rally coming in the EUR/USD in the last section of this post…and first I'll start with TF.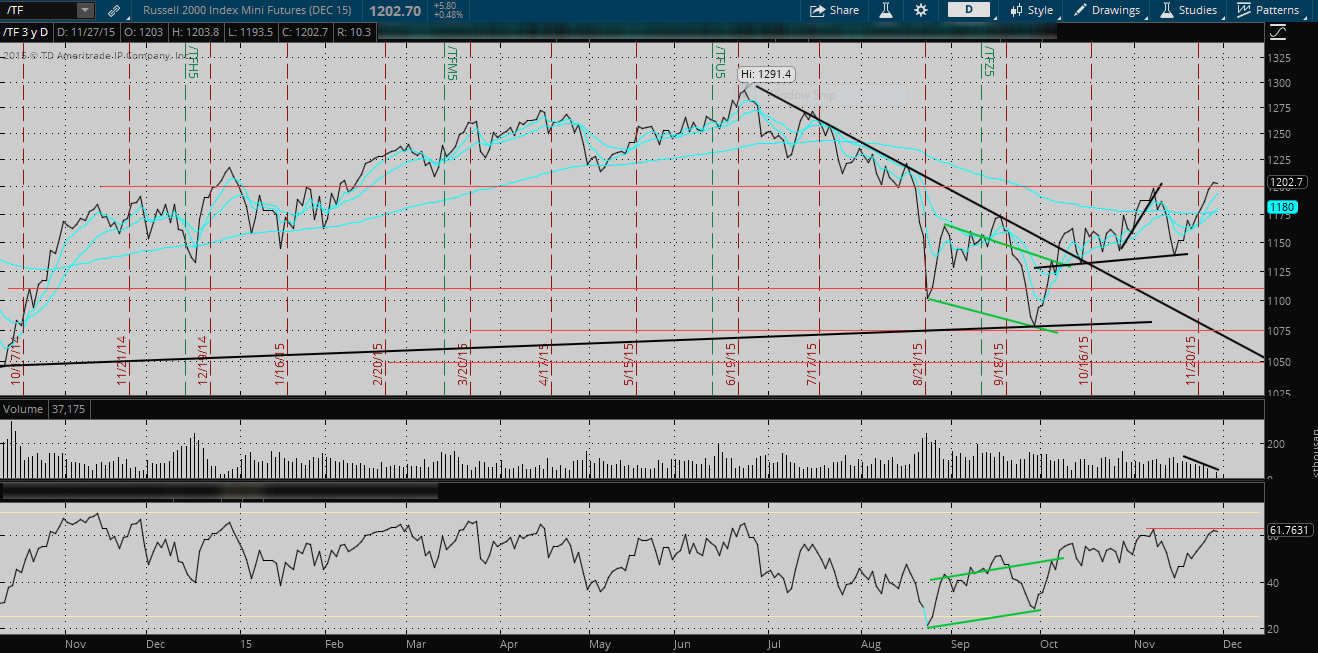 I don't like going into shorter term charts, but that has to be done at this point to see what's going on.
Right now what will determine if TF goes higher and retests the longer-term trendline (from the longer-term chart) is whether or not it breaks through the resistance it is currently encountering at 1200 (also a psychological level).  At the moment it's slightly closed over that level, but considering the measly volume that accompanied the recent rise, there needs to be a bit more of a significant violation of the 1200 resistance (in time and price terms) before considering if it can make it to a re-test of the longer-term trendline (around 1240-50).
Onto black gold.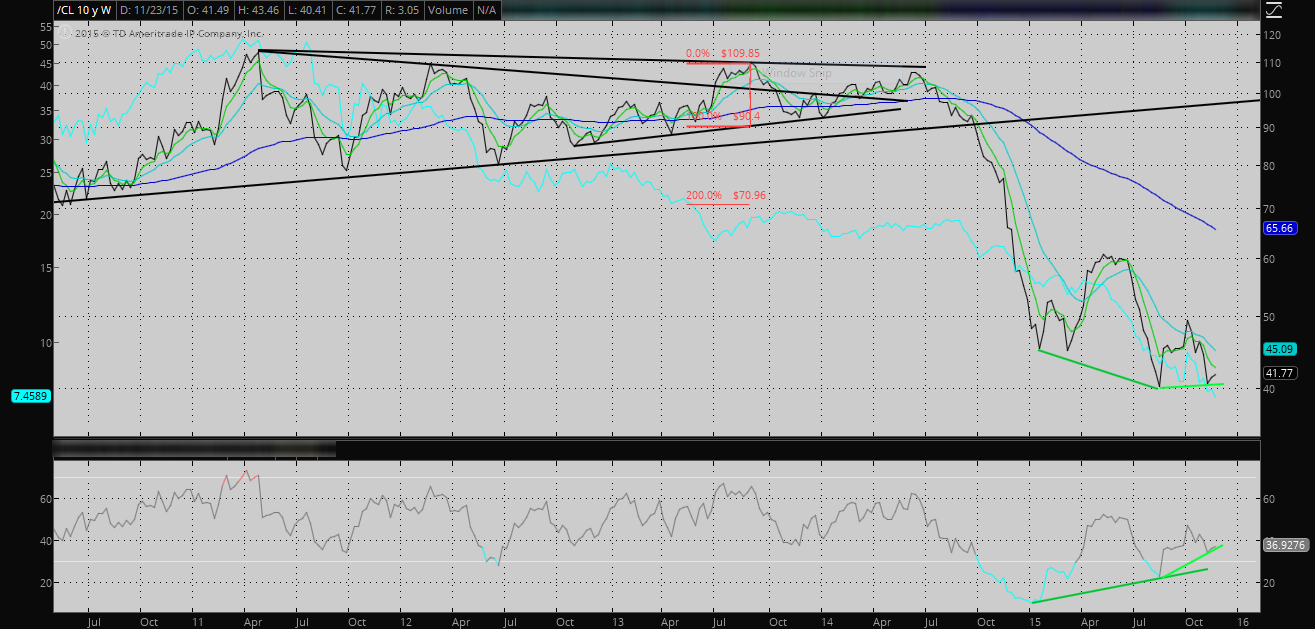 Oil is starting to look a bit interesting.  While it's too early to say for sure, it does look like it might be making a double bottom.  There are now two instances of positive divergence in the RSI after it had been in exhausted territory for quite a while.  Oil is also caught up to coal at this point.  Although oil's older brother still seems to be unfamiliar with the term 'bottom' at this point.
News which might be eventual justification for a rise of oil could be Putin having Turkey for dinner.  And as I'm writing this I was checking a news site to find out that he's just sanctioned Turkey pretty severely.  So now we just have to wait a bit until some continuation of this chain of events leads to instability in key Turkish waterway ports.  Then it suddenly becomes difficult for ISIS to continue dumping oil onto the market at super-low prices.  Leading to demand/supply possibly re-balancing themselves somewhat and also Russia suffering less (higher oil prices).  Indeed perhaps Putin wouldn't mind a total war with Turkey in order to push oil prices higher…guess we'll find out eventually.
Enough politics, onto EUR.
Mid-term chart we can see that the RSI still isn't into exhausted territory and so this downtrend continues probably to around 1.05 like I said previously.  However, what's interesting is looking at the USD/SEK as comparison and seeing what looks like a possible triple top.  It still has a bit more room to rise though, as does the EUR to drop.  The longer-term chart's RSI is also getting into exhausted territory, so the case for a pause and small reversal in the EUR/USD drop appears to be plausible.  Right now I would say that if 1.05 holds, we will see the EUR/USD at least re-test the 1.07 price level it recently broke and potentially go much higher.
Bo Kasper's Orkester is always relaxing.